The Boulder and Denver area offer many opportunities for free activities. From museums and theatre to outdoor adventure, we've compiled a list to get you started planning your fun for 2023.
SCFD Free Days
The Scientific & Cultural Facilities District is a seven-county tax district created within Colorado law, approved by Colorado's General Assembly, and renewed by voters multiple times over more than 30 years. The seven-county Denver metro area including Adams, Arapahoe, Boulder, Broomfield, Denver, Douglas and Jefferson counties participate, with the exception of Castle Rock and Larkspur in Douglas County. Organizations from across the metro area provide hundreds of free days and free programs each year made possible, in part, by funding from SCFD.
Free Days in 2023
Buffalo Bill Museum and Grave
987½ Lookout Mountain Rd., Golden, CO
Visit the Buffalo Bill Museum and Grave and enjoy free admission on the first Wednesday of the month from November through April.
Wednesday, January 4
Wednesday, February 1
Wednesday, March 1
Wednesday, April 5
Wednesday, November 1
Wednesday, December 6
Children's Museum of Denver at Marsico Campus
2121 Children's Museum Dr., Denver, CO
Joy Park Free Nights return on the third Friday of each month, May through September, from 4:00 PM until dusk. The interior of the Museum is closed except for the restrooms.
Friday, May 19
Friday, June 16
Friday, July 21
Friday, August 18
Friday, September 15
Colorado Railroad Museum
17155 W. 44th Ave., Golden, CO
Thursday, March 16
Thursday, May 11
Thursday, October 5
Denver Art Museum
100 W. 14th Ave. Pkwy., Denver, CO
Remember, children 18 years and younger are free EVERY day of the year!
Tuesday, January 10
Saturday, January 28
Tuesday, February 14
Tuesday, March 14
Tuesday, April 11
Sunday, April 30 (21st annual Día del Niño)
Tuesday, May 9
Sunday, May 14 (Mother's Day)
Tuesday, June 13
Tuesday, July 11
Sunday, July 30
Tuesday, August 8
Saturday, September 9 (34th annual Friendship Powwow)
Tuesday, September 12
Tuesday, October 10
Saturday, November 4 (Night at the Museum for  Denver Arts Week)
Tuesday, November 14
Tuesday, December 12
Denver Botanic Gardens
Chatfield Farms, 8500 Deer Creek Canyon Rd., Littleton, CO
York Street, 1007 York St., Denver, CO
Advanced online registration is required. Free Days are for regular Gardens hours only and do not include ticketed events. Tickets are available three months at a time (on a rolling basis), and the tickets are released on the 1st of the month.
Monday, January 16 (Martin Luther King, Jr. Day)
Thursday, February 16
Wednesday, March 15
Saturday, April 22 (Earth Day)
Tuesday, June 6
Wednesday, July 5
Tuesday, August 15
Friday, November 24 (Thanksgiving Friday)
Denver Museum of Nature & Science
2001 Colorado Blvd., Denver, CO
Monday, January 9
Sunday, January 29
Monday, February 6
Sunday, February 26
Sunday, April 30
Wednesday, June 28 (5:00-9:00 PM only)
Wednesday, August 16 (5:00-9:00 PM only)
Wednesday, September 6 (5:00-9:00 PM only)
Monday, September 18
Sunday, October 15
Monday, December 4
Denver Zoo
2300 Steele St., Denver, CO
On select "Share the Love" Days, the Zoo offers 125 free ticket vouchers for every 15-minute admission window. Register for vouchers during a specified lottery period.
FREE DAY: Friday, January 6 | LOTTERY: December 26-29, 2022
FREE DAY: Sunday, January 22 | LOTTERY: January 8-14
FREE DAY: Sunday, February 5 | LOTTERY: January 22-28
FREE DAY: Sunday, April 9 | LOTTERY: March 26-April 1
FREE DAY: Saturday, October 7 | LOTTERY: September 23-29
FREE DAY: Tuesday, November 7 | LOTTERY: October 24-30
FREE DAY: Sunday, November 12 | LOTTERY: October 29-November 4
Dinosaur Ridge
16831 W. Alameda Pkwy., Morrison, CO
A special note: Admission to the exhibit hall Trek Through Time is free; guided bus tours are available at a reduced rate.
Friday, March 17
Monday, April 17
Sunday, September 17
Friday, November 17
Four Mile Historic Park
715 S. Forest St., Denver, CO
Friday, January 27
Friday, February 24
Friday, March 24
Friday, April 28
Friday, May 26
Friday, June 23
Friday, July 28
Friday, August 25
Friday, September 22
Friday, October 27
Friday, November 24
Friday, December 22
Museo de las Americas
861 Santa Fe Dr., Denver, CO
Celebrate First Fridays with special activities and free admission from 12:00-9:00 PM. Remember, children 13 years and younger are free all day, EVERY day of the year!
Friday, January 6
Friday, February 3
Friday, March 3
Friday, April 7
Friday, May 5
Friday, June 2
Friday, July 7
Friday, August 4
Friday, September 1
Friday, October 6
Friday, November 3
Friday, December 1
This barely scratches the surface of free activities available in and around Boulder. To see a complete searchable list visit SCFD directly.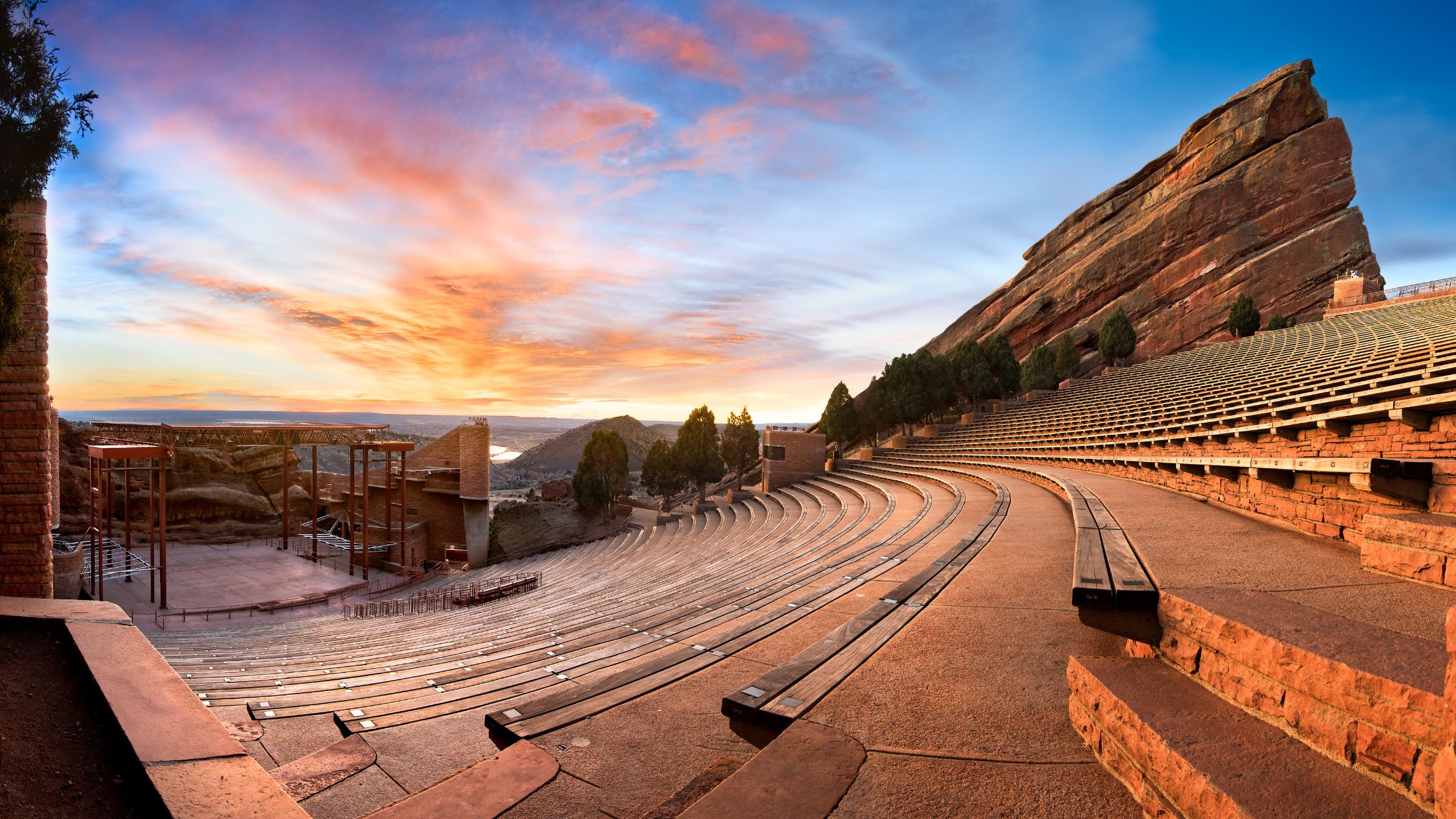 Cultural Centers Free Everyday
There are several organizations across the Front Range that have free admission every day they are open. These include:
Broomfield Veteran's Museum
12 Garden Center
Broomfield, CO
The Broomfield Veterans Museum honors local veterans of all the United States conflicts and peacekeeping efforts, from the Civil War to the present, from all branches of service. The museum not only shares the stories of Colorado veterans, it is a center for veterans to connect, students to learn about our nation's history, groups to explore the rotating exhibits, and families to honor their loved ones who served in the military.
Foothills Art Center
809 15th Street
Golden, CO 80401
The Foothills Art Center was established in 1968 when a group of local artists originally known as the Michonia Watercolor Society bought the First Presbyterian Church building to have a permanent location for their work. Since that time, Foothills Art Center has grown and evolved to offer a broad range of exhibits, events, and programming for artists and community members. In order to meet the needs of the community into the future, they will be expanding into the historic Astor House in downtown Golden in 2023.
Colorado Music Hall of Fame
At Red Rocks Trading Post
17900 Trading Post Rd.
Morrison, CO 80465
Colorado Hall of Fame's museum is an ideal place to bring the entire family or out-of-town guests to learn about the talented men, women, and institutions that have shaped the culture of Colorado's music history. While you're there, you can visit one of the most iconic natural amphitheaters in the world, Red Rocks Amphitheatre.
Colorado Music Hall of Fame is home to exhibits of famous Colorado musicians such as John Denver, Dianne Reeves, Dan Fogelberg, Philip Bailey, and Judy Collins, as well as institutions like the legendary Caribou Ranch recording studio and many more. Celebrating Hall of Fame Inductees from our inaugural class in 2011 to the present day, the exhibits include artifacts, video biographies and written overviews of the legacies that inductees have left on Colorado's music history.
The Aurora History Museum
15051 E. Alameda Parkway
Aurora, Colorado 80012
The Aurora History Museum is part of the Library and Cultural Services Department for the city of Aurora. The Cultural Services Division is the largest single provider of arts and culture in the city of Aurora offering programs in performing arts, fine arts, history, and public art.
The Aurora History Museum opened its doors in 1979 in a historic building with two small galleries and an office. In 1990, the museum moved to its present location and re-opened in 1991. The museum collects and exhibits artifacts and documents pertaining to the history of Aurora and Colorado.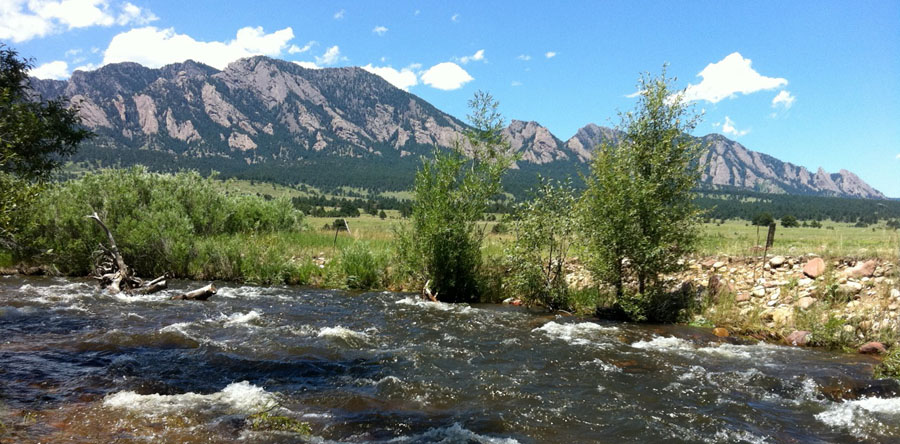 Are you looking for more outdoor adventure? Check out some of the places compiled in these top lists from in and around Boulder!
There is never a lack of things to do in Boulder, free or for a fee, there is adventure around every corner. What will you try this year?