HOME selling GUIDE
8 Steps to selling your home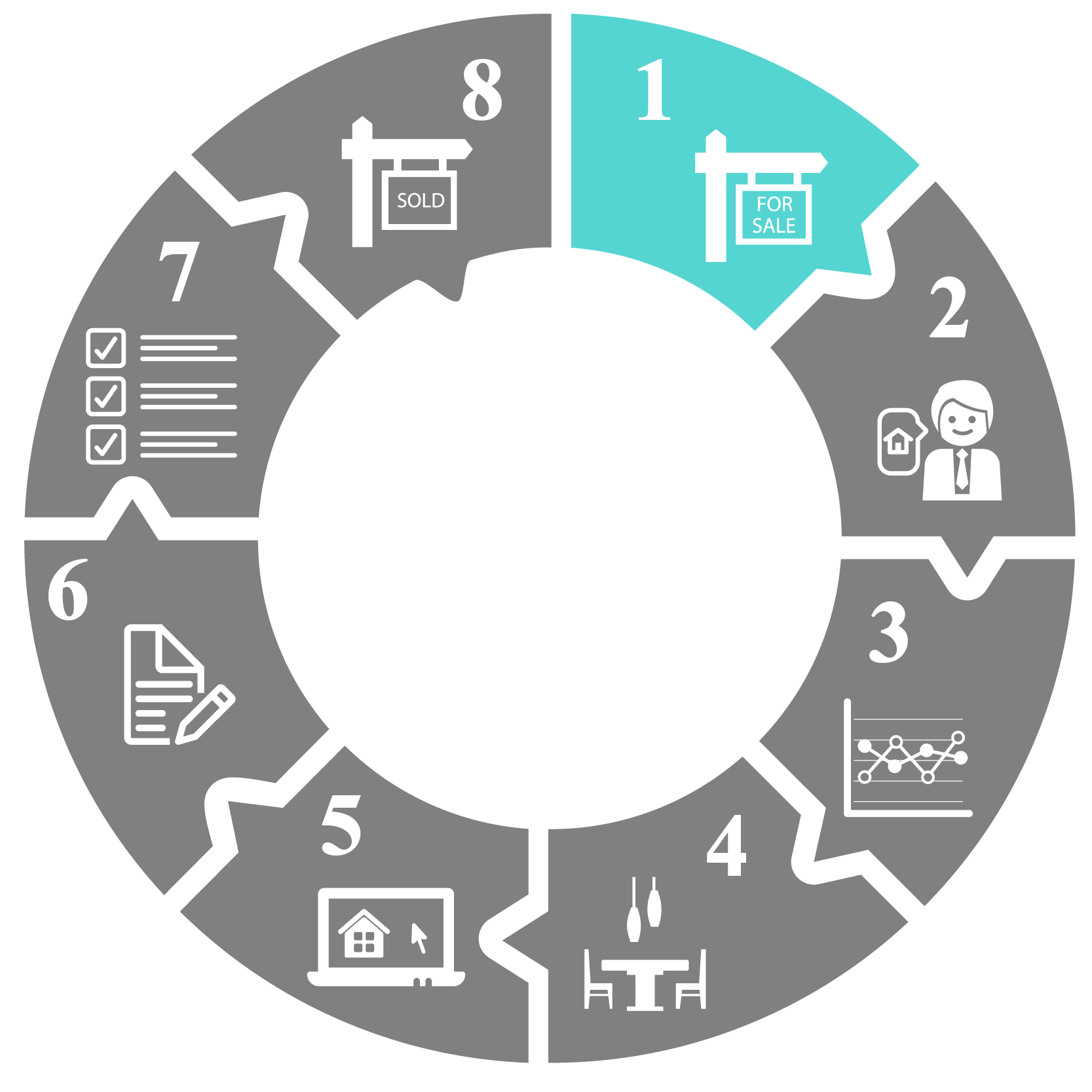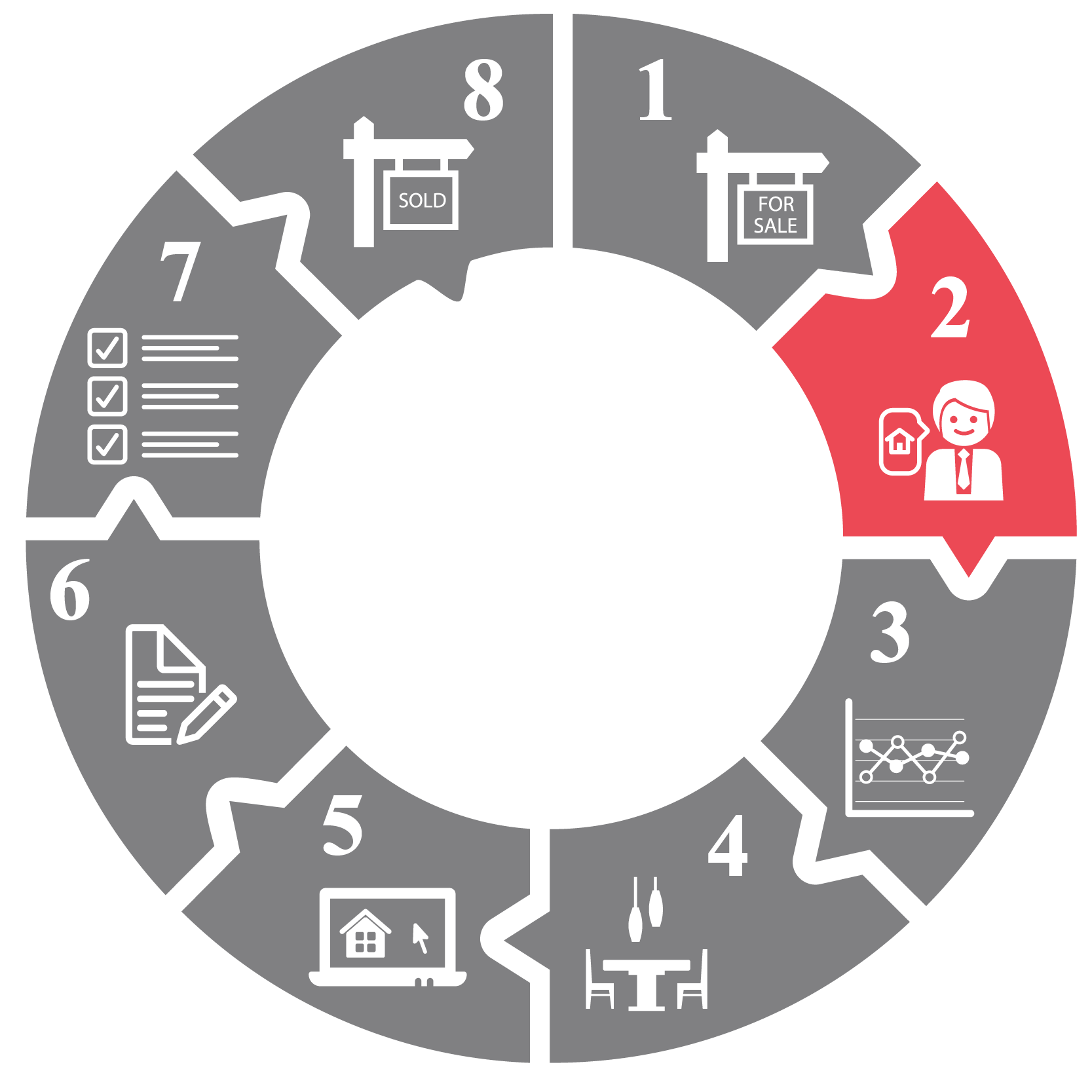 Step 2:
Meet with John Farley, Realtor & EcoBroker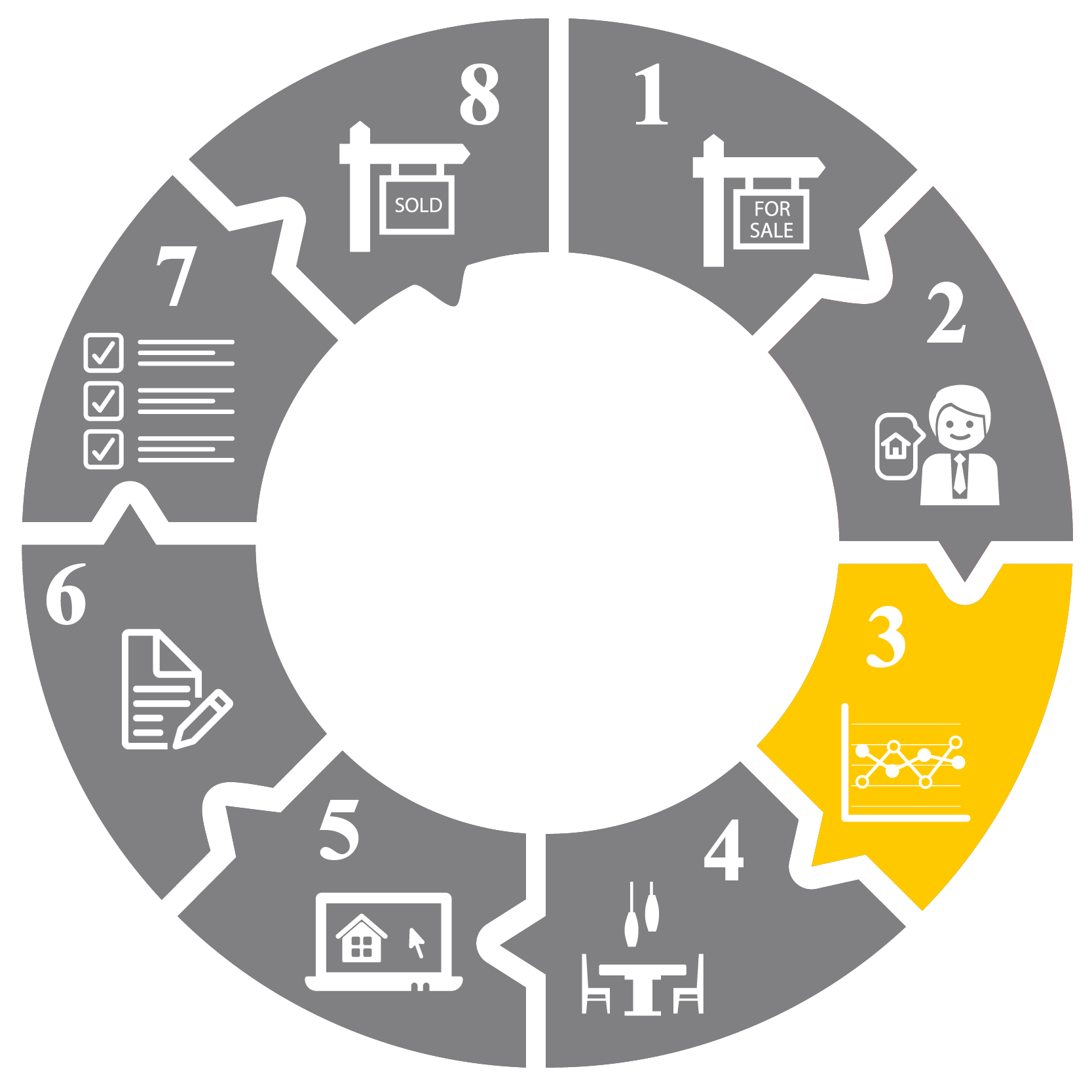 Step 3:
Market analysis, pricing & strategy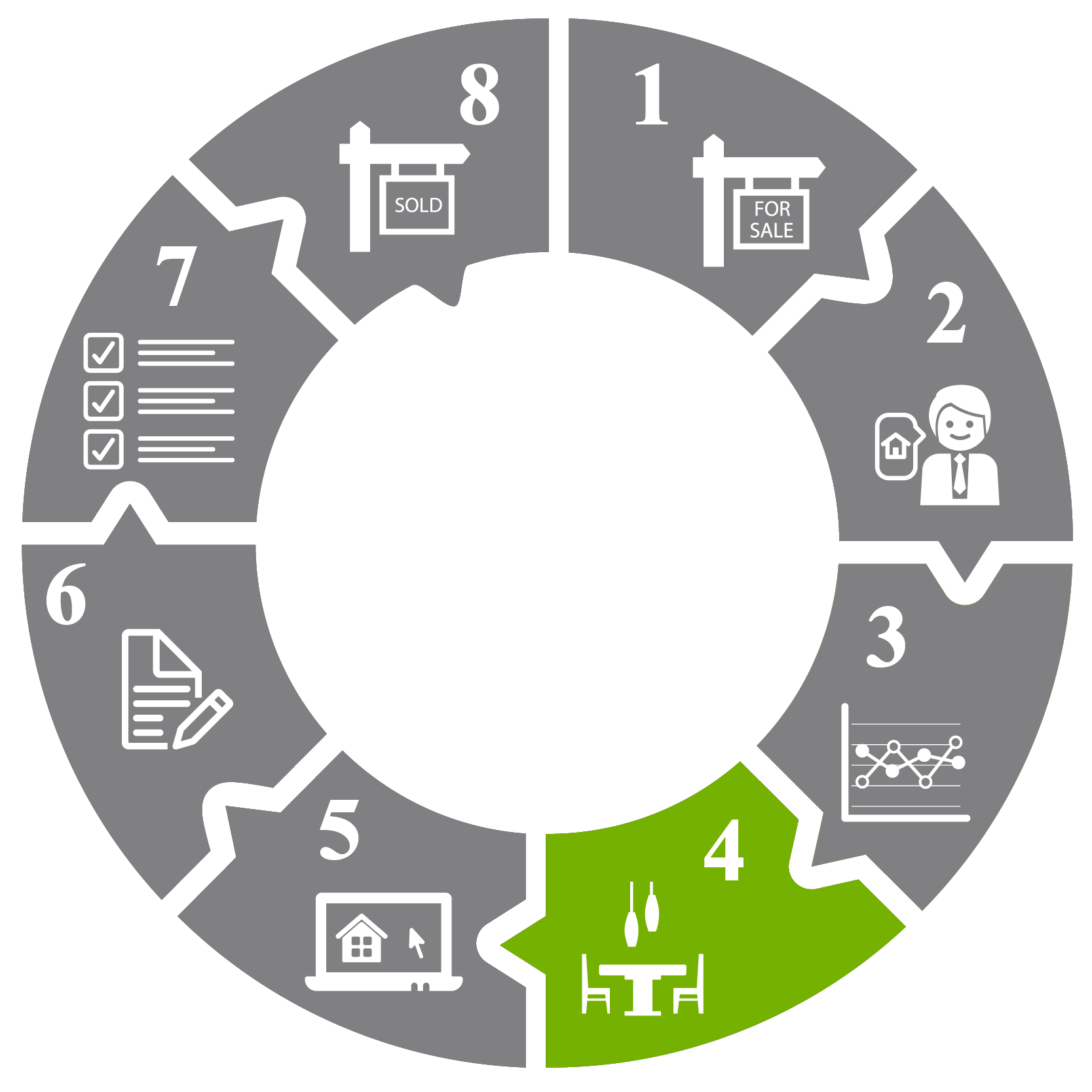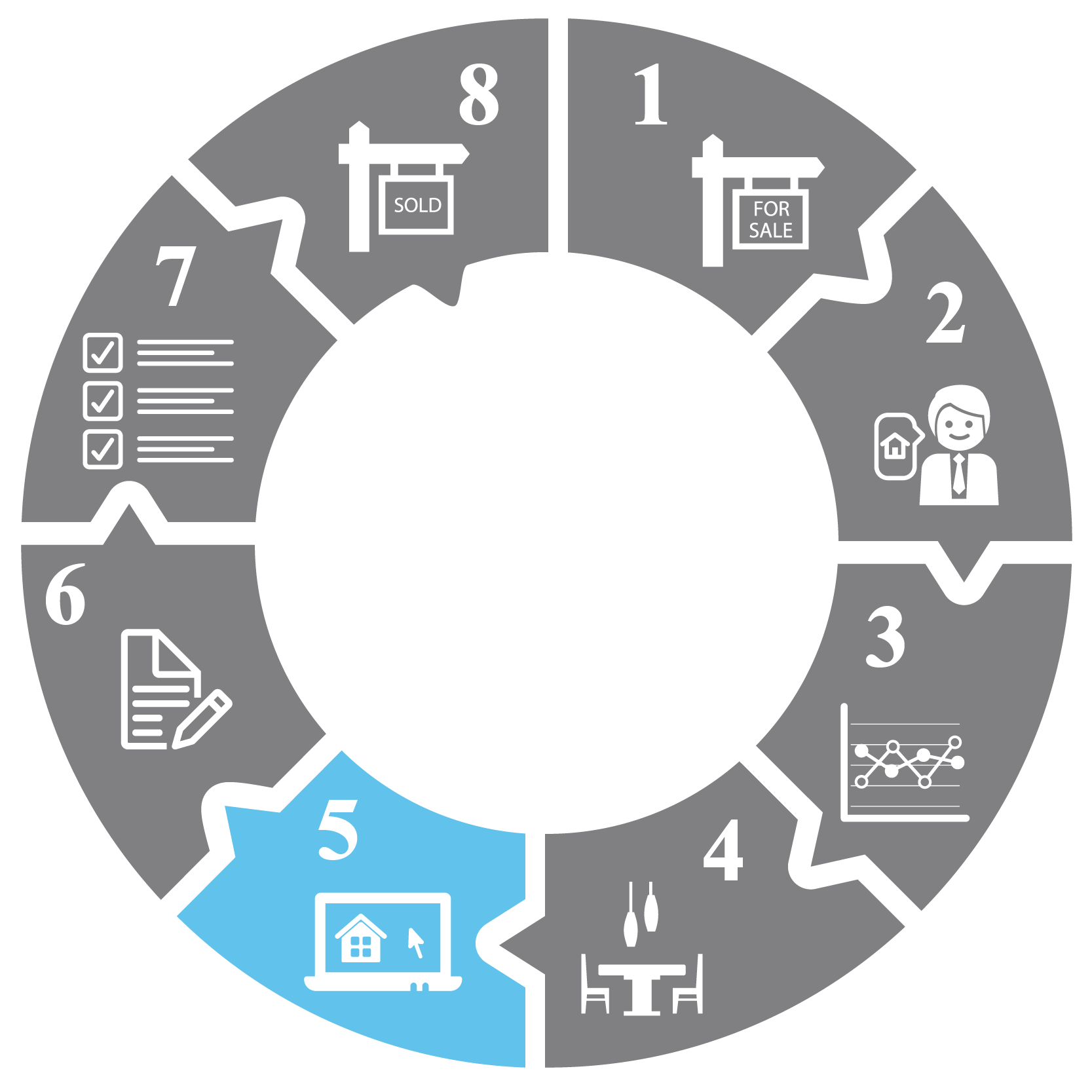 Step 5:
Marketing & showings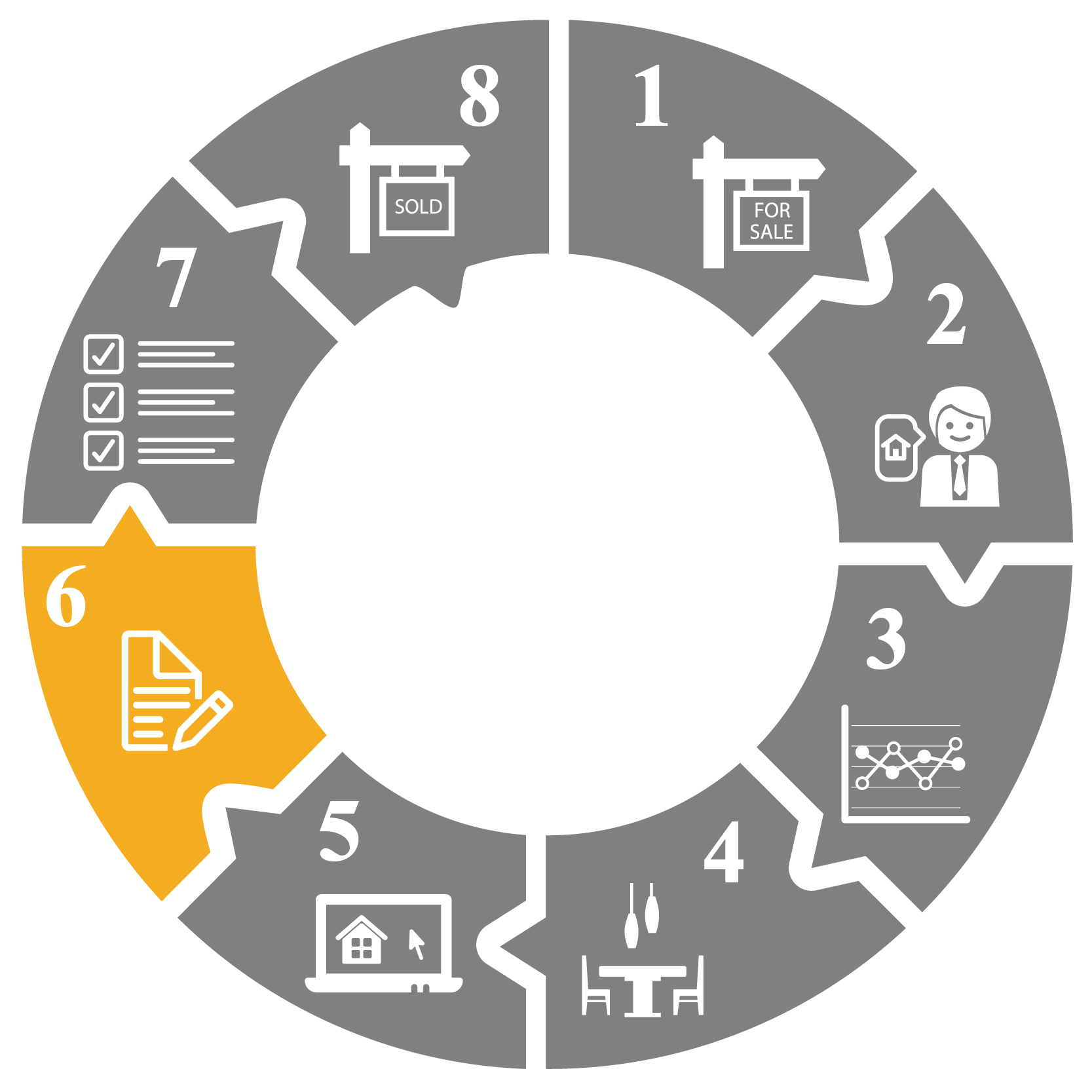 Step 6:
Receive offers & negotiate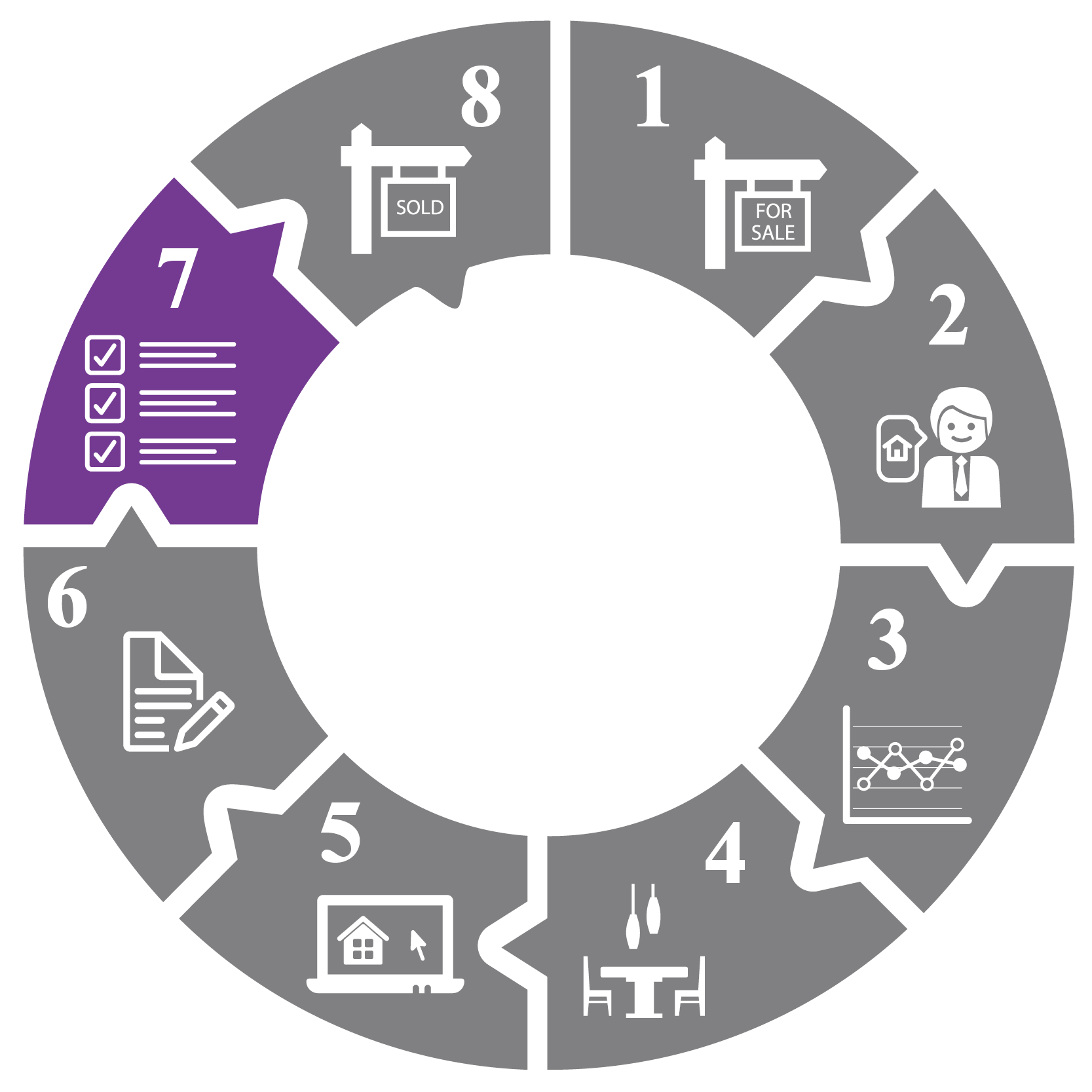 Step 7:
Contract to closing
Step 8:
Closing day & beyond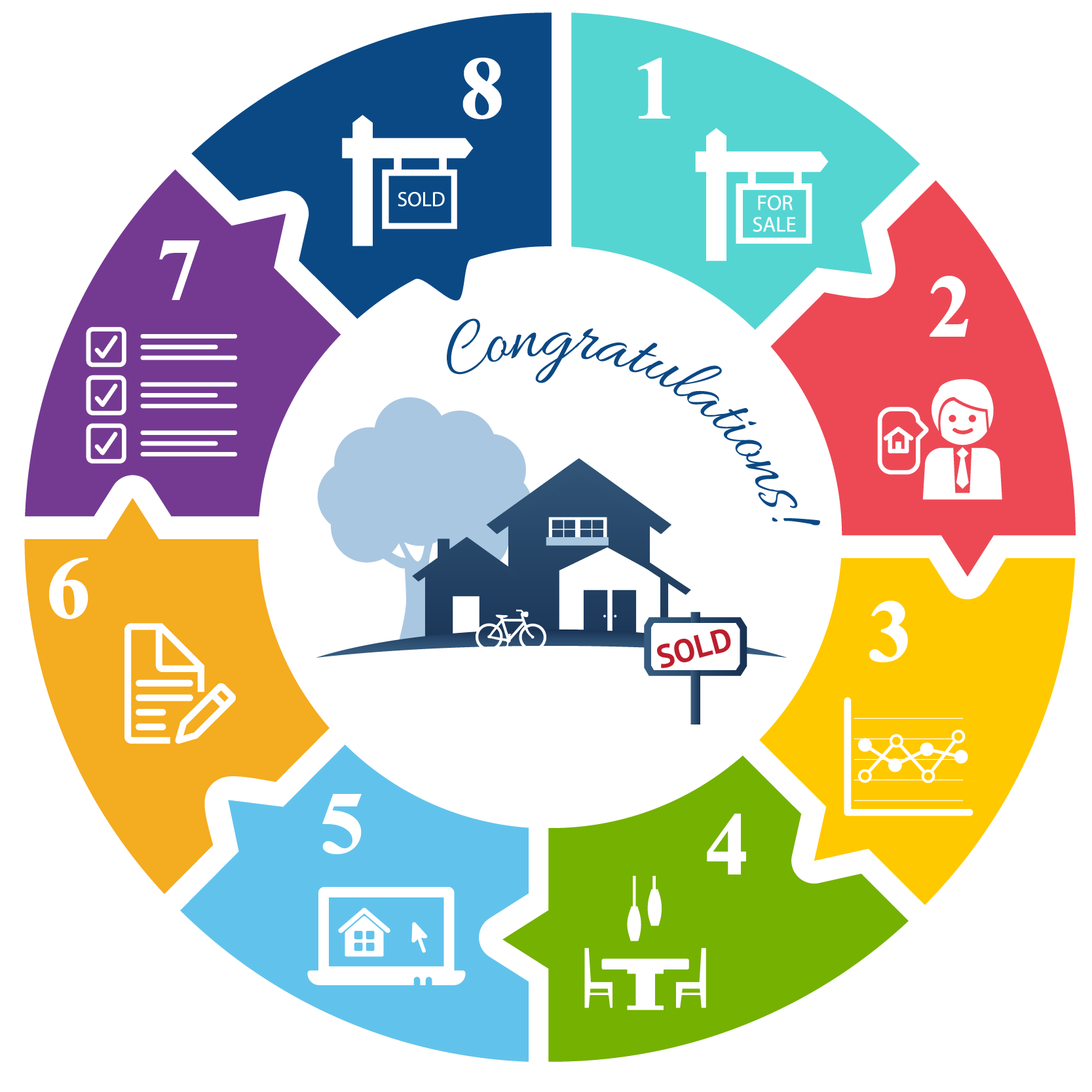 Congratulations!
Your home is sold!
Step 1: Deciding to Sell Your Home
Congratulations on making the decision to sell your home!
Step 2: Hire Your Realtor, John Farley
Let's get together! We'll discuss your reasons for moving, what the home-selling process looks like and the requirements of the sale. The sooner we meet, the better prepared we'll be to assist in the sale of your home – we love setting expectations.
Step 3: Marketing analysis, pricing and strategy
We will work together to create an overarching strategy for the sale of your home. We'll educate you on the current marketplace and listen to your specific situation to better understand your needs. Through our assessment of the market, we'll make recommendations on pricing that will ensure a smooth and successful sale.
Step 4: Prepare Your Home
Prepare your home for sale by cleaning, de-cluttering and paying special attention to curb appeal. Help your potential buyers see themselves in your home by removing personal mementos and photos, packing those away for your new home. We can provide recommendations as well as professional staging advice for your photo shoot and showings.
Step 5: Marketing & Showings
Let's show off your home! Since the majority of buyers spend time searching for their next home online, your home will be posted across the web and searchable on applicable MLS. We'll get the word out through social media, flyers and promotion. As the calls come in, we'll work together to schedule showings and will keep you informed every step of the way.
Step 6: Receive Offer & Negotiate
Once we receive an offer (or multiple offers!), we'll work to learn as much as possible about the prospective buyer so that we can negotiate with confidence. We'll take into consideration your preferred timeline, other terms and the buyer's financial strength.
Step 7: Contract to Closing
During this time, there will typically be an inspection, an appraisal and a few contingencies that we'll need to work through together. We'll help you prepare for these events and others throughout this phase. Should any unforseen items be brought to our attention, we'll negotiate any requests for repairs. It's time for you to start packing!
Step 8: Closing Day & Beyond
It's time to sign documents and make it official. We'll help coordinate the closing and ensure that you're completely prepared for your big day. Congratulations!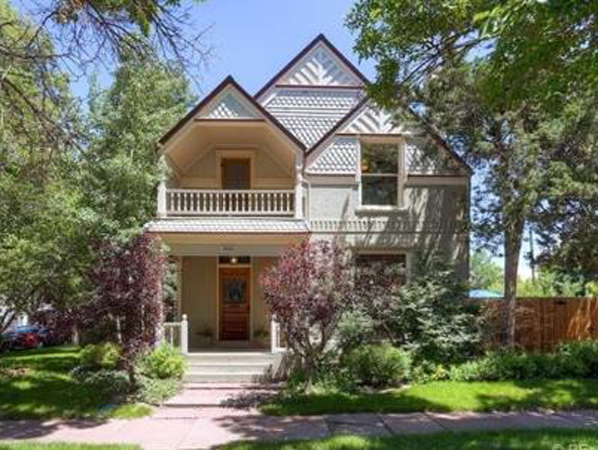 Understanding what your home is worth can help you decide whether or not to sell, whether or not to refinance and how your property's value stacks up in the current marketplace. Submit the form we will follow up with an overview of the market and an estimated valuation.
Complimentary Home Valuation
Find Out What Your Home is Worth
John is the consummate professional agent. He listens to the client's requests, gives exceptional advice about how to achieve what you want, then works tirelessly to see the deal completed successfully. As a lifelong Colorado resident and Boulder expert, he knows the region well and as a result, we expanded our options to Boulder and N. Denver. He helped us buy our dream house and then also sold our previous home (in days!). There were multiple times when the deal could have fallen, but John worked with the other agents to negotiate issues quickly and to our satisfaction. In selling our previous home, John gave us solid advice on how to prepare it, how to price it and how to have it show well. The result was a very smooth selling process, top $ results and no issues in inspections or closing. We feel very fortunate to have had John working on our behalf and we gladly recommend his services to anyone buying or selling in the area.
We are so grateful for John Farley's expertise, patience, and thoughtfulness. He helped us sell our home of 15 years and buy a replacement home, and from start to finish he took such good care of us. He made sure we understood everything that was happening, he always took the time to explain what all of our options were, and he was looking out for us in ways we never would have thought of ourselves. The closing schedules he negotiated for us were fantastic, with ample time to move from house to house after closing. And despite circumstances beyond our control that kept delaying our ability to get our house ready to list (we started the process in late 2013, but between the storm of Sept '13 and issues with our HOA, we didn't actually get on the market until Feb 2015), he stuck with us and kept communications open and never made us feel pressured. (AND he helped us know what kinds of questions to ask our HOA during those delaying issues so we could come through with all the info we could possibly need!) We could not be happier with our experience. With John Farley as your real estate agent, you will be in the best of hands.
John Farley is the perfect fellow to go to when you are looking to buy or sell a property.  He has extensive knowledge of Boulder, Longmont, Lafayette, Louisville and Erie areas.  John helped us look for a real estate investment property.  He had extensive knowledge of foreclosures, short sales and general market properties.  He knew when the property was overpriced and when one of them was priced right and encouraged us to put a contract in on them.  John has a very easy going personality, and easy to work with.  I would highly recommend John for any or all of your real estate needs.