About Boulder Colorado
It's not just a location, it's a way of life!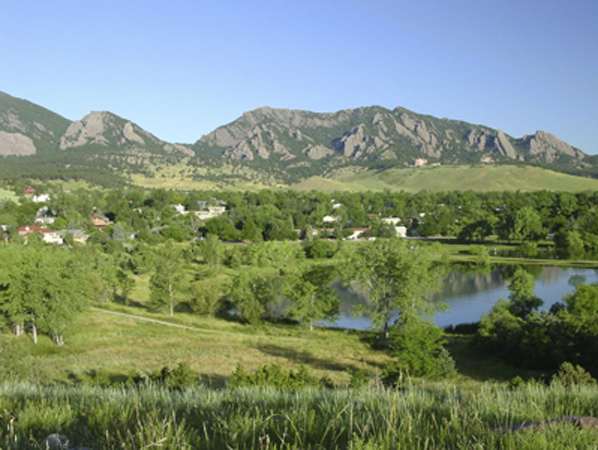 Welcome to Boulder Colorado!
Boulder Colorado is centrally located in the foothills of Colorado's Rocky Mountains, just 35 minutes northwest of Denver. Sitting 5,430 feet above sea level, Boulder is home to approximately 102,500 residents, including about 25,000 students who are enrolled at the University of Colorado at Boulder. Boulderites embrace a Green Lifestyle, and Boulder has a history in promoting a Healthy Community Lifestyle. Companies Celestial Seasonings, White Wave (soy food manufacturer), Wild Oats (now owned by Whole Foods) and Horizon's Organic Yogurt all started in Boulder.
There are endless ways to get out and enjoy the 300-plus days of sunshine a year such as hiking or biking through the 300 miles of trails and 45,000 acres of open space, grabbing a bite to eat at any one of the many award-winning, innovative restaurants after a long day's hike, or taking a break for a cold at one of the country's finest microbrews.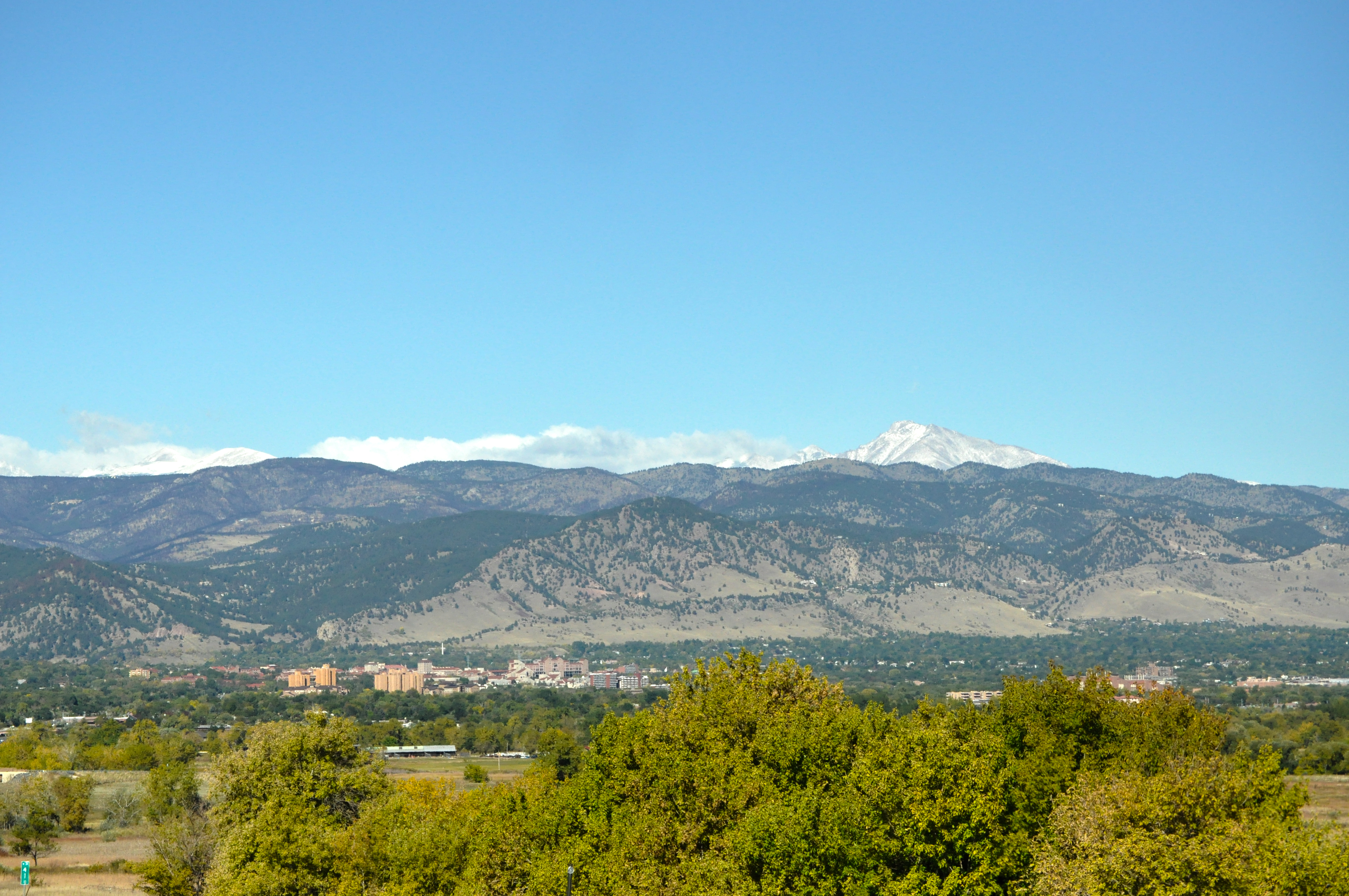 Outdoor Amenities
Located in the Foothills of the Rocky Mountains, Boulder serves as a gateway to numerous outdoor adventures. No matter what your athletic level, you are sure to find an outdoor activity that suits you- from a light hike to climbing a 14er, hang gliding, rock climbing, or skiing to name a few.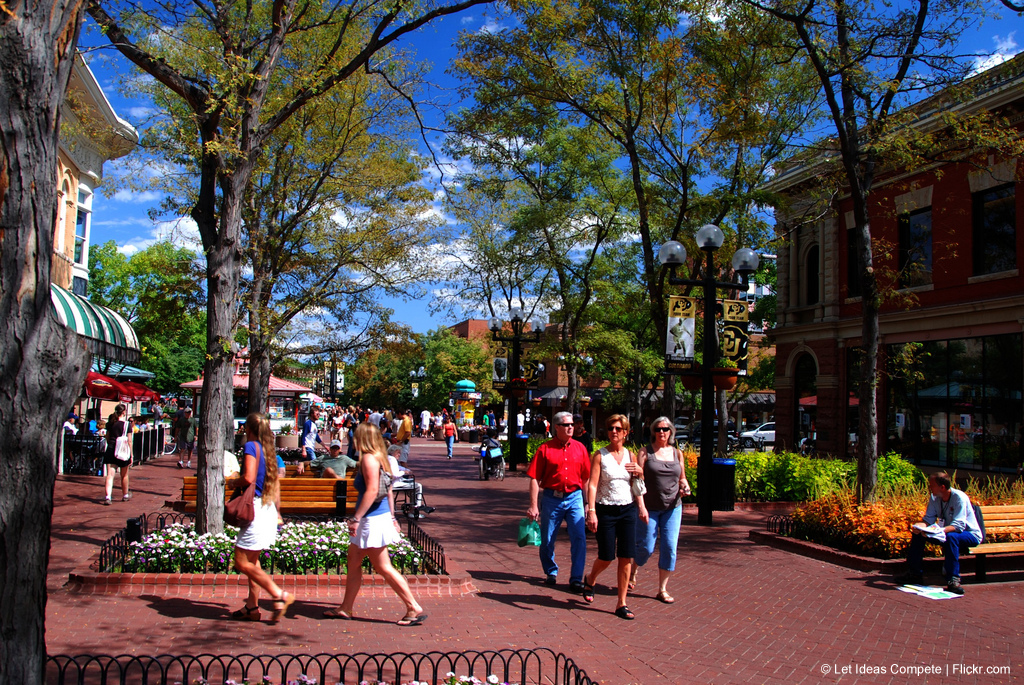 Shopping & Dining
Boulder is home to diverse dining and shopping experiences, with a taste of something for everyone. Whether you're shopping for a bargain or looking for a unique custom piece there is a shop to fill the need. After a long day shopping, refuel at one of the City's delicious eateries.
2014′s Best & Worst College Cities & Towns in America (#1 Medium-size City) – Wallethub, Dec. 17, 2014.
The 10 Best Places to Open a Small Business (#10) – Talent Tribune, Dec. 15, 2014.
Best Places to Live in America 2014 (#23) – Money, Sept. 19, 2014.
These Are America's Best Cities For Cycling (#6) – Fast Company Co. Exist, Sept. 14, 2014.
The 50 Best College Towns In America (#1) – Best College Reviews, Aug. 11, 2014.
Watch These 10 U.S. Cities for Big Growth (#9) – Urbanful, July 16, 2014.
10Best: Bike-friendly Cities (#2) – USA Today, July 1, 2014.
America's Best Towns for July 4th (#5) – Travel + Leisure, June 2014.
Top 10 Foodie Cities 2014 (#7) – Livability, June 16, 2014.
The Best College Towns in America – GQ, June 2014.
Street Smarts: 5 College Towns That Offer Way More Than Education – FlipKey, May 20, 2014.
These Are The 10 Most Exciting Places In Colorado (#1) – Movoto, May 13, 2014.
The Best Small And Midsize Cities For Jobs 2014 (#1 Midsize City) – Forbes, May 12, 2014.
The 10 Greenest Mid-Size Cities (#9) – MyLife, May 8, 2014.
Tree City USA (30th Consecutive Year) – National Arbor Day Foundation, April 2014.
Most Compact, Connected Small Metro Areas (#16) – Smart Growth America, March 2014.
America's Fittest Cities – The Active Times, March 26, 2014
Top 10 Mid-size Communities for Well-being (#2) – Gallup-Healthways Well-Being Index, March 2014.
Six Small Cities with Big Food Scenes – USA Today, March 2014
The Dozen Regional Powerhouses Driving the U.S. Economy (Denver-Boulder Mega-region) – The Atlantic Cities, March 12, 2014.
9 Fittest Towns of the West – Yahoo! Shine, Feb. 17, 2014.